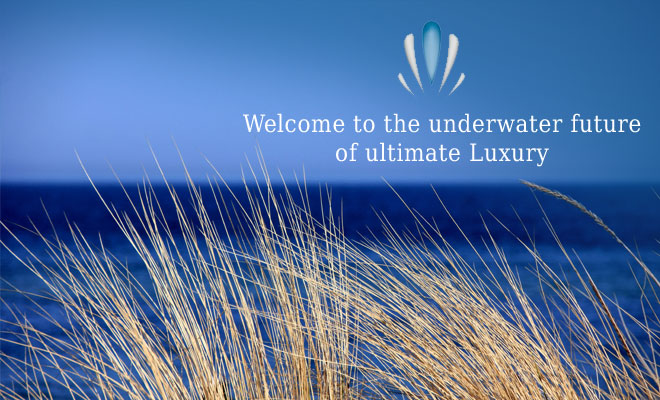 Populating the oceans is a matter of considerable responsibility for both development and investment teams. The ecological system must not suffer further damage, indeed sustainable construction methods using all available natural resources should be the first step in a process designed to increase the hotel guest's awareness of the magical beauty of the sea. One is automatically entering a world deserving of protection, potentially one of the last safe havens left to mankind.
We commit ourselves to technologies that prevent permanent damage. Underwater structures such as hotels designed by MWR will be secured by anchor chains, not by pillars rammed into the sea floor. Energy will be generated by solar power and the hotel will benefit from a deep sea water air conditioning system. Supply and waste disposal will be in closed containers transported via silent shuttles thus eliminating the usual odor and noise pollution associated with such processes. In particular, measures will be taken to ensure that exhaust air, odor pollution and temperature increases do not occur in or around the underwater structure. As the kind of a vessel structure is not equipped with its own onboard propulsion systems, there will be no risk of pollutant emissions.
The construction of underwater structures will not be on site but prefabricated at highly specified dockyard and delivered to the site, freeing the location from the usual construction damage.
The large interior aquarium will be constructed with the support of marine biology departments, biologists and environmental specialists. Flora and fauna within the aquarium will be restricted to those species to be found in the region.
Both planners and investors intend to avoid any disruption of the ecological balance at all the various locations. We commit ourselves to design and build projects only when damage to the marine and onshore natural ambience is minimized – or better avoided.